LIS that deploys in days, not months
LIMSABC's LIS Software Solution and revolutionary processes means
you do not need to wait
Find out how
FLEXIBLE,
MODERN

LIS

Enterprise Cloud LIS Software Solution for modern labs

LIMSABC can work with any lab clinical lab, small or large

Reference Labs
Physician Office Labs
Public Health Labs
Toxicology and Pain Management Labs
Molecular Labs
COVID-19 Labs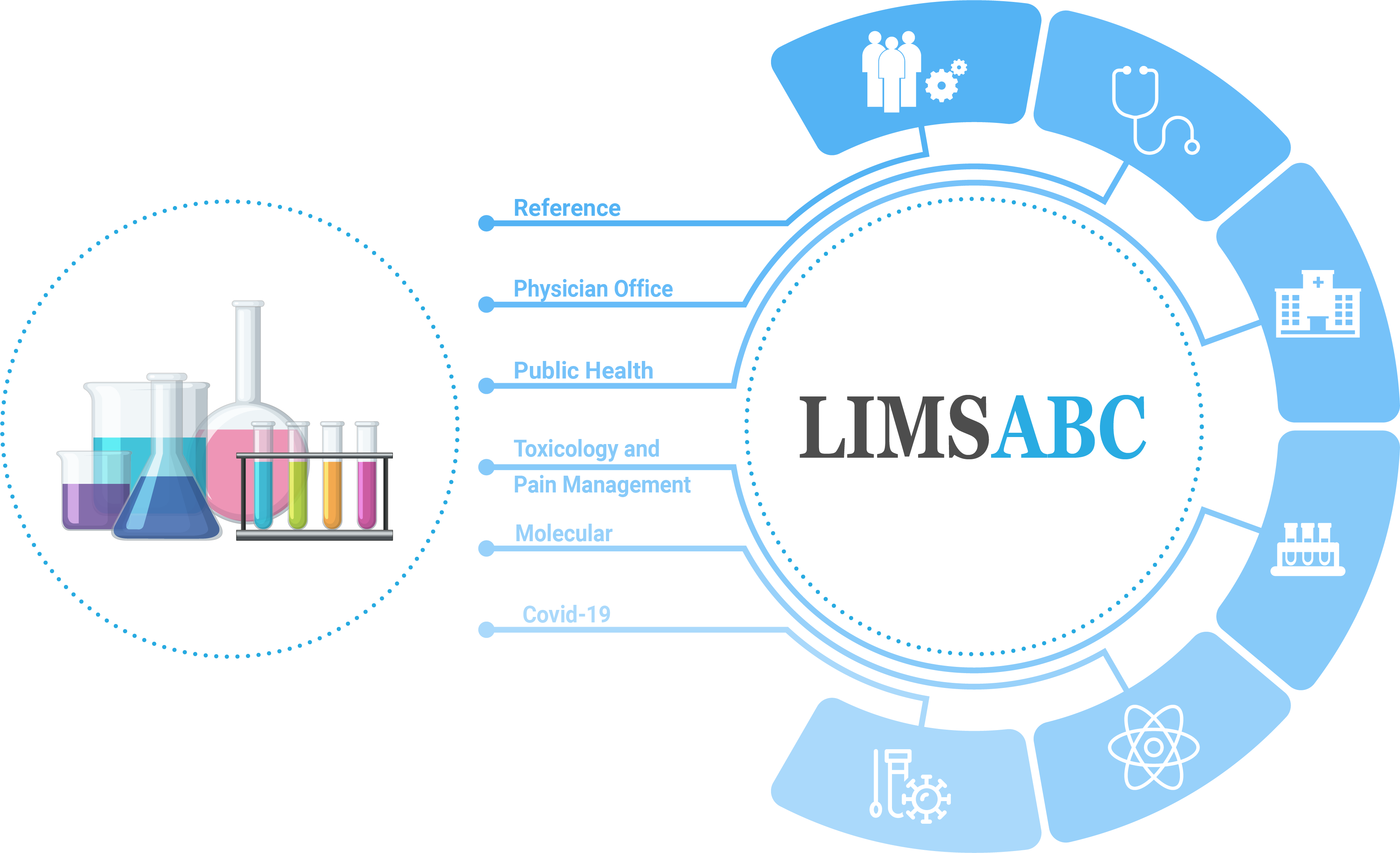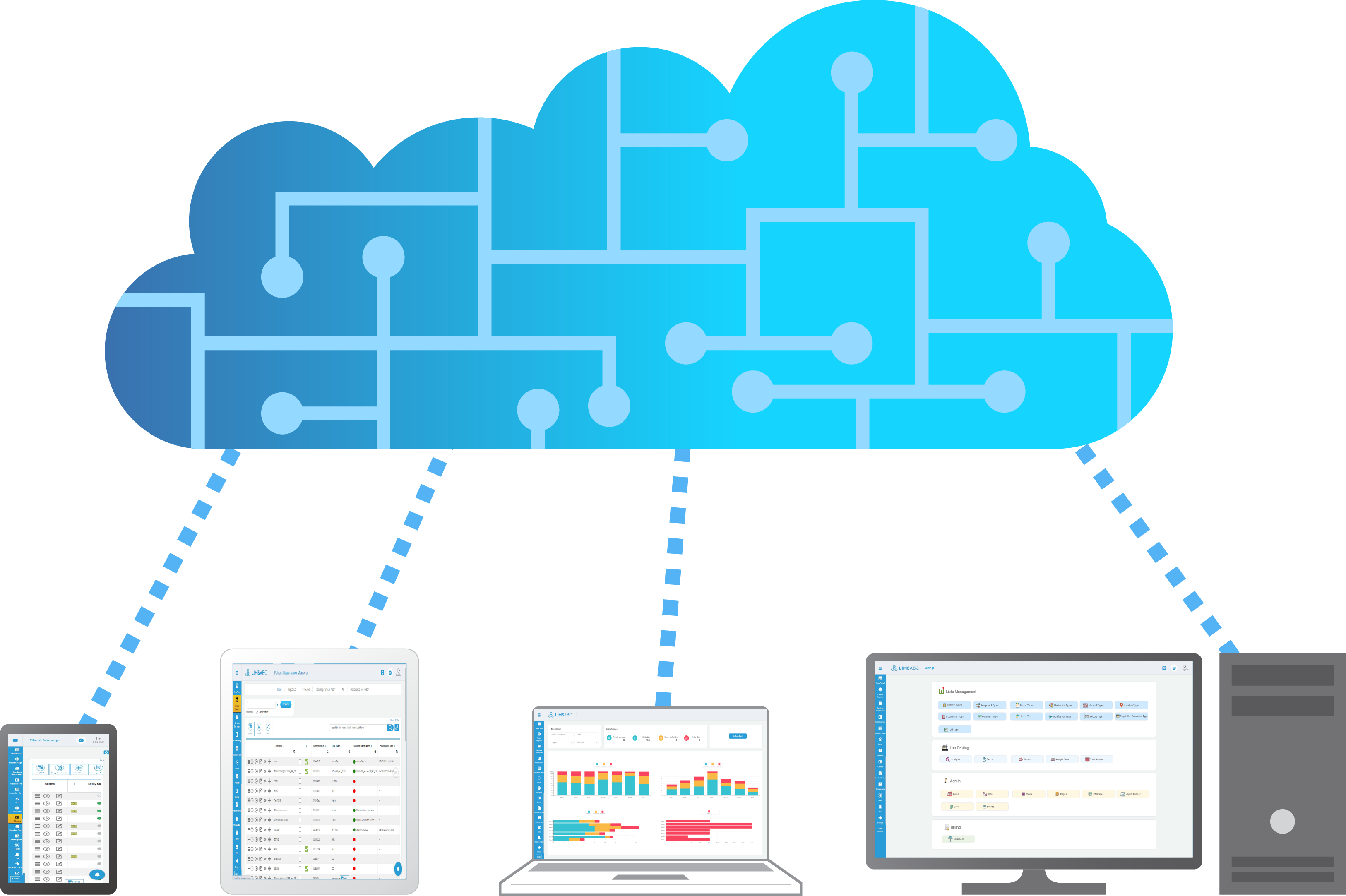 LIS SOFTWARE BUILT FOR
CLOUD
Built for today - extendable for the future.
Access world-class infrastructure through our cloud hosted system and have unprecedented uptime and speed. Cloud hosting allows you to scale users, samples and performance without the normal limitations all while having the highest levels of data redundancy. Access from any device, anytime, anywhere.
COMPLETE LAB INFORMATICS
SOLUTION
Add the modules your workflow needs.
We built LIMSABC to be a comprehensive LIMS/LIS software solution that can handle any clinical lab workflow. Use any of our modules that fits your workflow.
All these features make LIMSABC a comprehensive solution for modern clinical laboratories, improving their efficiency, accuracy, and the quality of care they can provide to patients.
Physician Web Portal: This allows physicians to order tests, view results, order supplies, and track patient data. It streamlines communication and improves turnaround times.
Patient Portal: This gives patients access to their own test results, contributing to better patient engagement and understanding of their health status.
Mobile Web App: Mobile accessibility improves the flexibility and speed of accessing information, which can be particularly beneficial for healthcare providers on the go.
Client Supply Management: This helps laboratories manage their inventory, reducing shortages and ensuring tests can be carried out without delay.
Accessioning/Receiving: These processes involve entering samples into the system and preparing them for testing, which are made more efficient through automation.
Reference Labs Management: This feature facilitates coordination with other laboratories, improving communication and workflow.
Biobanking: Support for biobanking helps manage the storage, retrieval, and use of biological samples, which is especially important for research labs.
Inventory Management: This helps labs manage their stock of supplies, reducing the risk of running out of crucial materials.
QC Module: Quality control is critical in a lab setting. This feature helps maintain high standards of accuracy and consistency.
DNR Module: Allows laboratories to manage tests or results that shouldn't be reported due to various reasons, such as quality control issues, test cancellation, or other reasons specific to the laboratory's processes. This feature is crucial in ensuring that only valid and accurate test results are released to physicians and patients. It also helps maintain regulatory compliance, as certain types of results might need to be withheld based on regulatory or laboratory standards. By flagging these tests in the system, laboratories can prevent the reporting of results that are potentially inaccurate, incomplete, or misleading.
Advanced PCR Review: As PCR tests are crucial for diagnosing diseases like COVID-19, this feature helps streamline the review process of these tests.
Medication Management and Consistency: This helps in checking for medication consistency and interactions, which is vital for patient safety.
Phlebotomy Tracker: This assists in tracking the process of blood drawing, improving efficiency and patient satisfaction.
EMR Integrations: Integration with Electronic Medical Records systems streamlines the flow of patient information, improving efficiency and reducing errors.
Instrument Management: Effective management of lab instruments improves their utilization, extends their lifespan, and reduces downtime.
Billing Integrations: This feature can streamline the billing process, reduce errors, and ensure quicker payments.
Advanced Analytics: Analytics can provide insights into lab performance, identify trends, and enable proactive decision-making.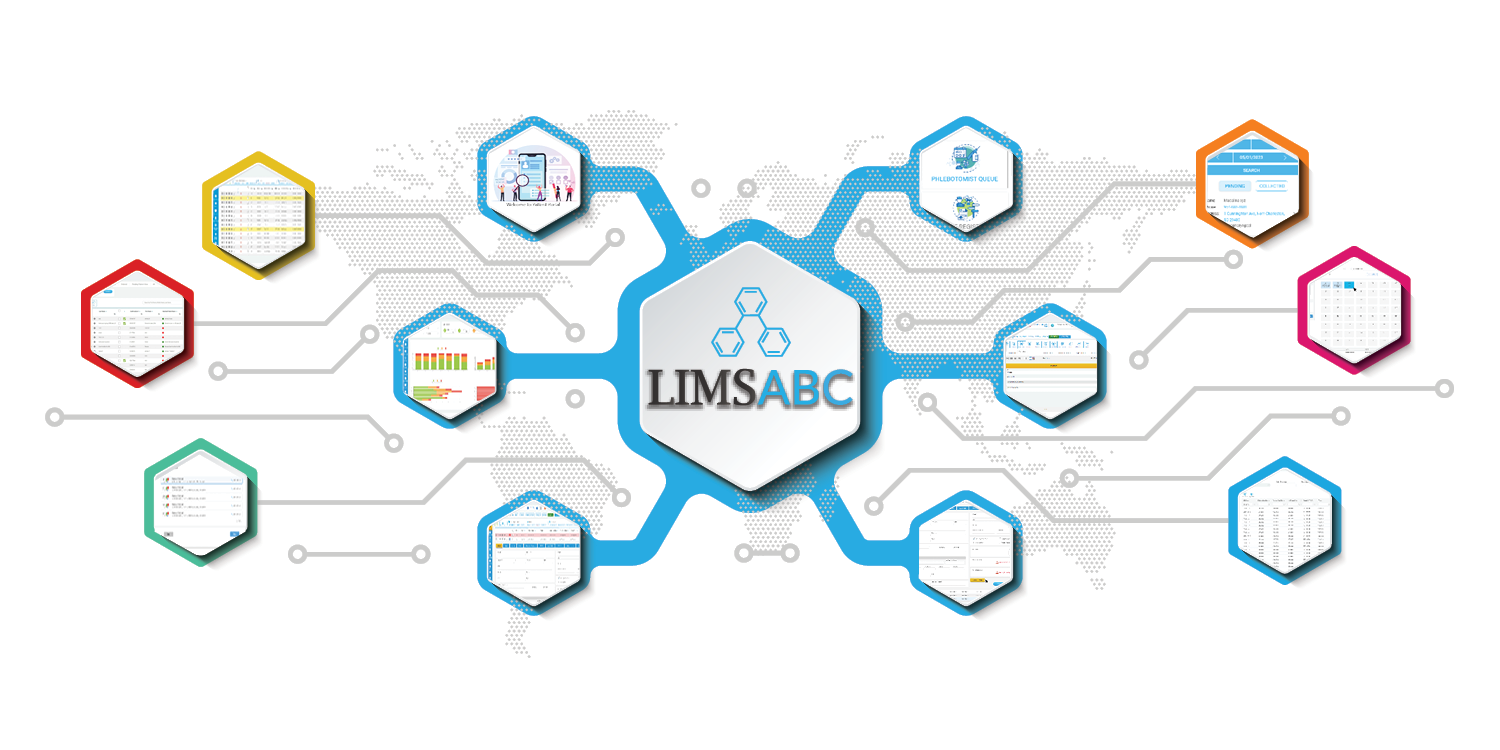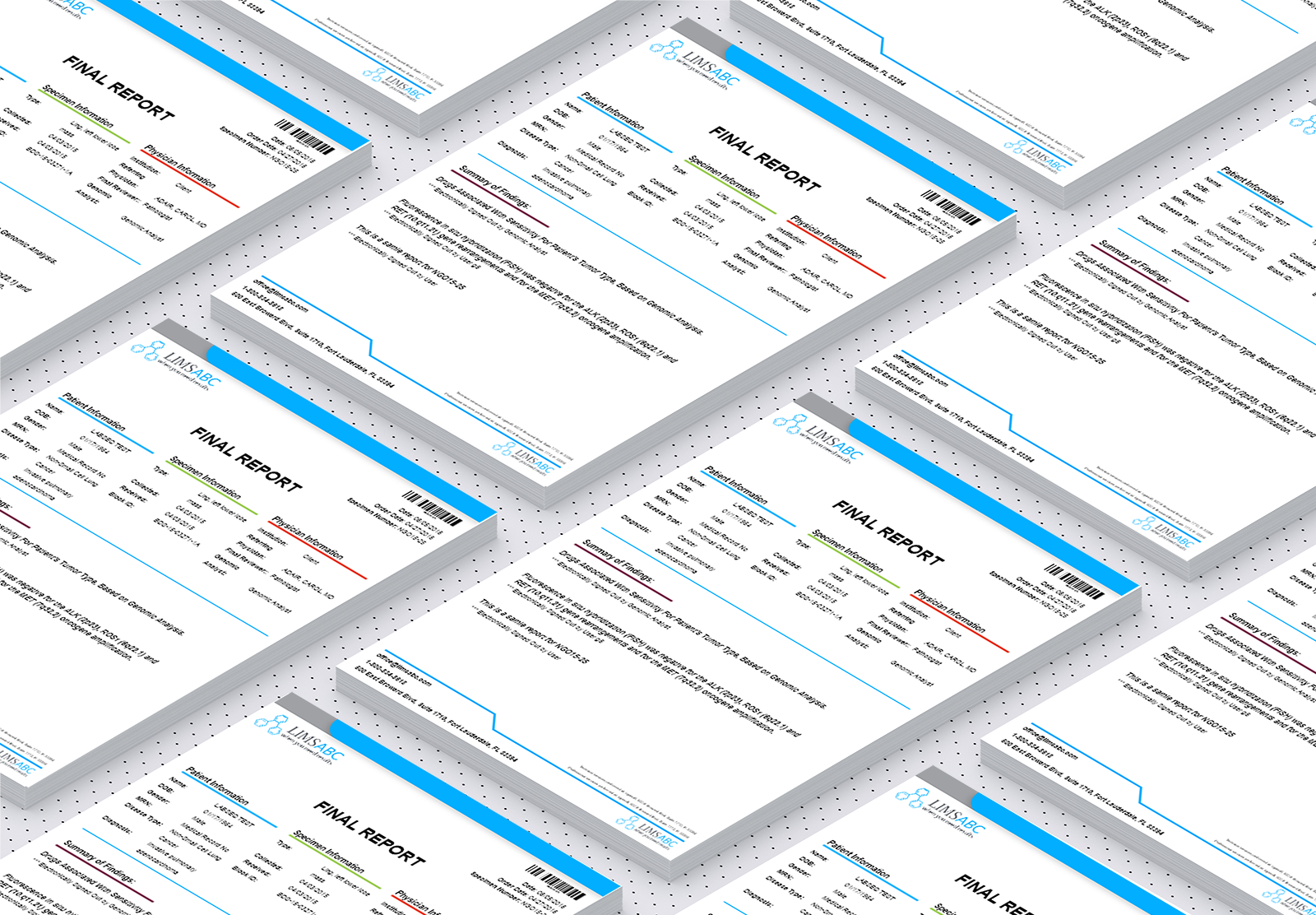 CLIENT SPECIFIC
REPORTS
Create and modify the reports you need.
Client, site and/or test specific templates make allow you to create the reports your clients needs. Not happy? Use the report editor to modify templates in minutes.
LIMS/LIS SYSTEM WITH A COMPLETE
BUSINESS INTELLIGENCE
Our complete LIMS SYSTEM provides all of your information at your fingertips.
We offer business analytics tools that are easy to build and easy to customize. Create specific tools that your employees need for their roles - have dashboards for laboratory technician showing work load by test, sales representative and sales management, financial performance and client profitability and much more.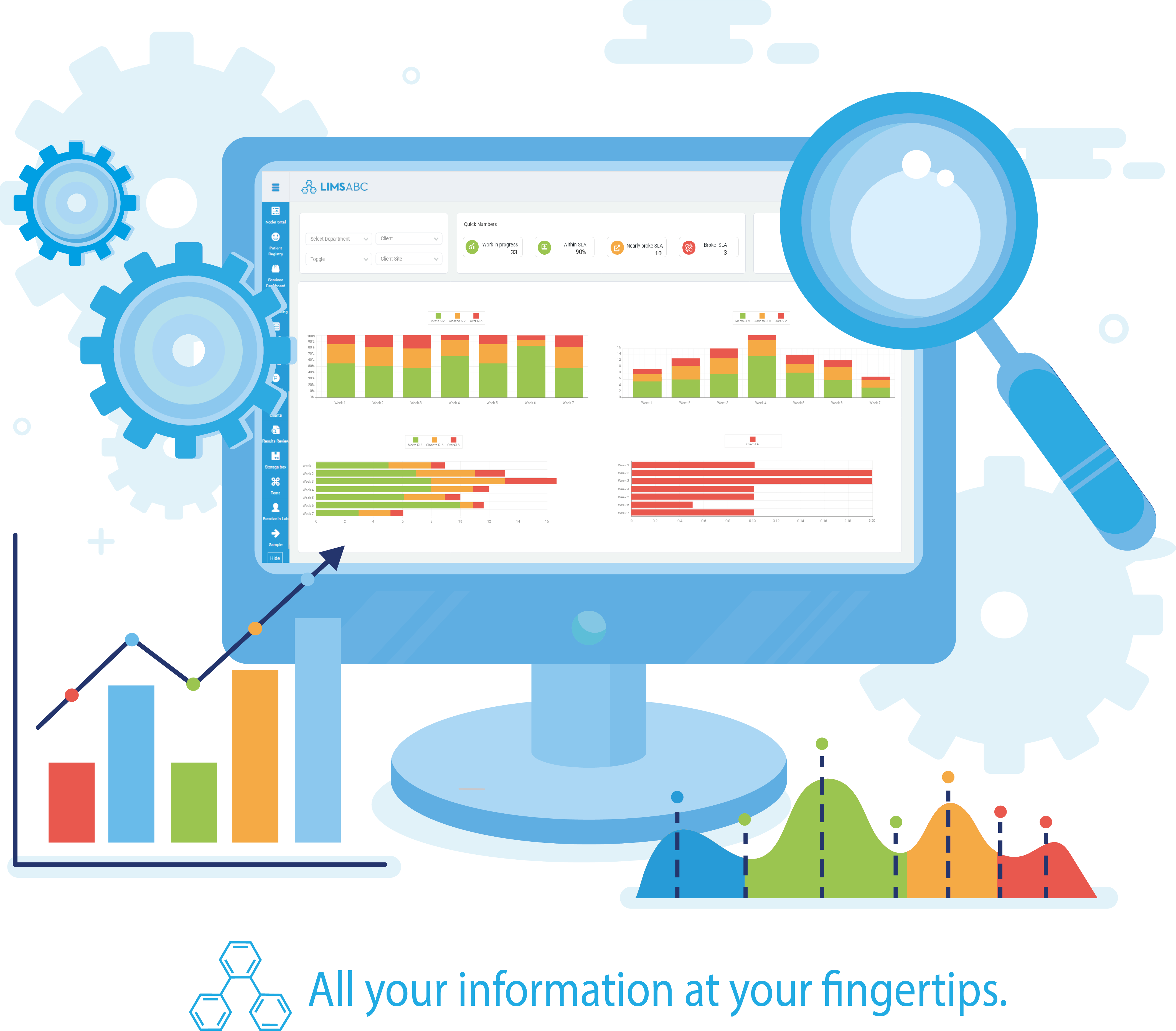 Copyright © 2023 LIMSABC - All Rights Reserved.