LIS SOFTWARE
SOLUTION
An all-in-one secure LIS software that minimizes turnaround time and minimizes errors putting the patient first
LIMSABC LIS Solution can help a clinical laboratory to manage the operational and technical aspects of any Clinical Laboratory, ensuring that results are accurate and delivered to customers in a timely and secure manner.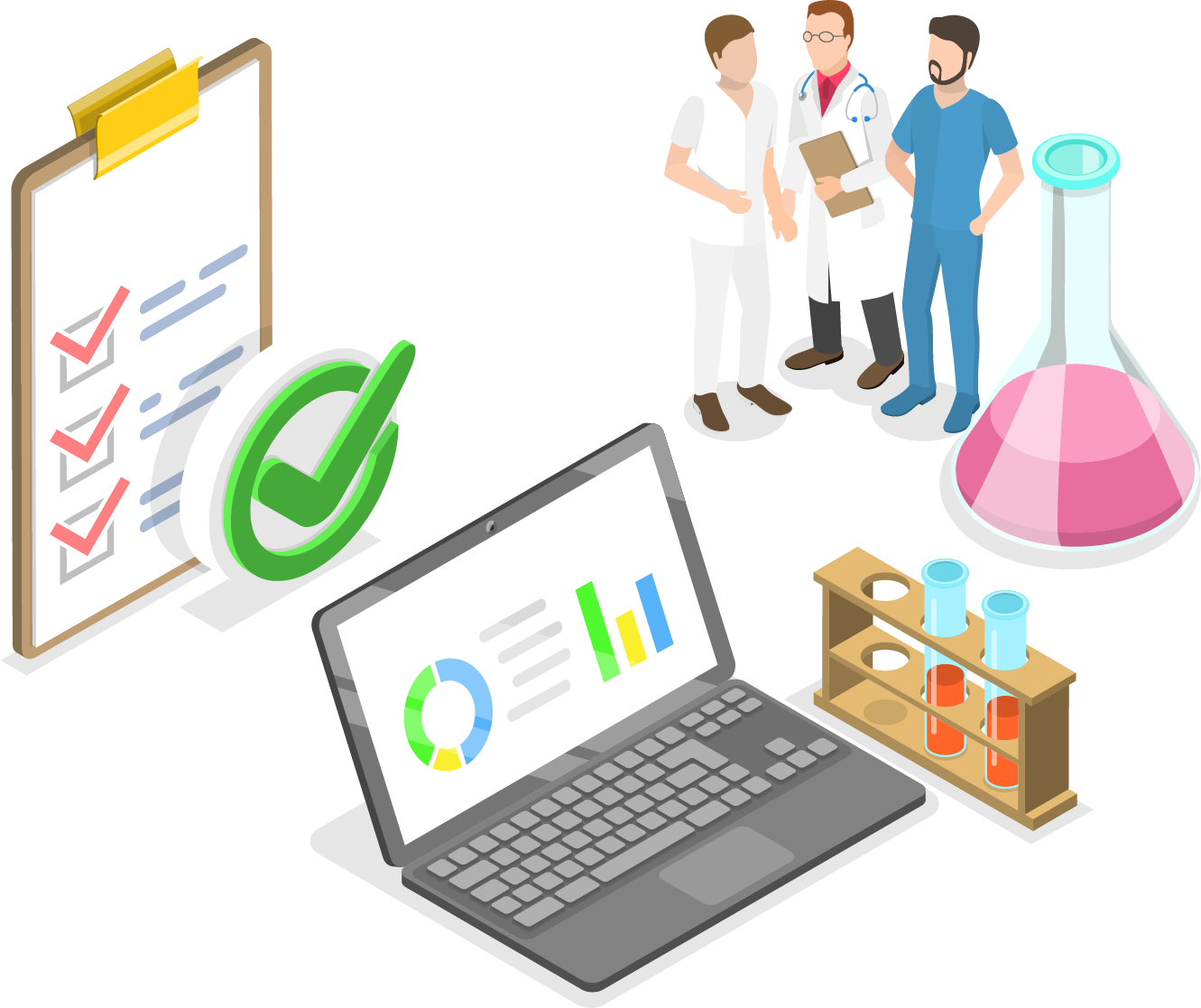 Advanced Analytics
Advanced analytics, built in our LIS Software Solution, enable labs to identify trends, patterns, and potential errors before they occur, improving quality control and risk management. Additionally, these insights can help optimize lab operations and enhance decision-making.
Bidirectional Lab Instrument Integration
Our Instrument Management LIS Solution allows the LIS to send test orders directly to laboratory instruments and receive results automatically. This helps eliminate manual entry errors, speeds up the testing process, and improves the efficiency of lab operations.
Configurable Reports
Customizable report formats allow labs to meet the unique needs of their clientele. It also aids in maintaining compliance with various regulatory requirements.
Flexible Data Entry
Our Cloud LIS Solution allows for customization based on the lab's specific workflow, increasing user-friendliness and reducing the likelihood of errors during data input.
Auto Approval of Results
Auto approval of results based on pre-set criteria can greatly accelerate the reporting process. This not only reduces the workload for lab personnel but also shortens the turnaround time for delivering results to physicians and patients.
Batch Ordering
Batch ordering of patient orders helps manage large volumes of tests simultaneously, reducing manual input and the risk of human errors. It ensures smooth workflow even during high-demand periods.

Copyright © 2023 LIMSABC - All Rights Reserved.